Yoga For Beginners Plr Ebook
Yoga For Beginners PLR Ebook puts you in the fitness niche the easy. Even comes with Private Label Rights so you can edit and call your own.
Yoga For Beginners PLR Ebook
File Format: MS Word Document, PDF
Number of Pages: 45
Sales page: Not Included
Download/Thank You Page: Not included
Included Graphics: Covers, PSD's
Cover Graphics: JPG
Miscellaneous Graphics: PSD's so you can brand it
Extra Pages: e-Course, Keyword list
Extras: 50 PLR Articles
Year Released/Circulated: 2010
Suggested Selling Price: $27.00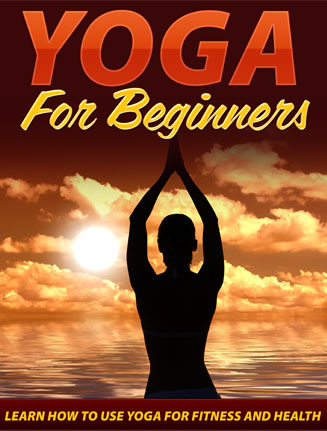 Yoga For Beginners PLR Ebook Table of Contents:
Hatha Yoga 11
Raja Yoga 12
Karma Yoga 14
Bhakti Yoga 14
Jnana Yoga 15
Tantra Yoga 15
Bikram Yoga 15
Tips for Yoga Beginners 16
Yoga Equipment 19
Yoga Mats 20
Yoga Towel 21
Yoga Bags 21
Yoga Straps 21
Yoga Sandbags and Bolsters 22
Yoga Meditation Seating 22
Yoga Balls 22
Yoga Blocks 23
Yoga Videos 23
Yoga Music 23
Yoga Clothing 24
Types of Meditation 31
Concentrative Meditation 32
Mindfulness Meditation 33
What Happens When You Meditate? 35
You'll also be getting a 5-Part Yoga for Beginners PLR Ebook Autoresponder message series. These are pre-written email messages you copy and paste into your Autoresponder series and your done! 5 emails to sell what ever you want. They cover:
Part 1 – Yoga and Physical Health
Part 2 – Why is Yoga Beneficial?
Part 3 – Supporting a Healthy Lifestyle
Part 4 – Different Kinds of Yoga
Part 5 – Advice for Beginners
You'll also be getting 50 Yoga for Beginners PLR Ebook Articles with Titles such as:
Ashtanga Yoga – Is it right for you?
Benefits of Yoga
THINGS I'VE LEARNED IN BIKRAM YOGA
The Principle behind Christian Yoga
Need power? Try Core Power Yoga
Dahn yoga for the soul
Have some Hatha Yoga
The Evolution of Kriya Yoga
Kundalini Yoga and the Awakening
Power Yoga – Powering it up
Tantra yoga for the new generation
The Most Common Types of Yoga
Yoga apparel becomes fashion
And more… 50 in total
It even comes with a keyword list so you can zero in on targeted traffic which means you have a much better chance of hooking buyers.
There are also 3-D Yoga for Beginners PLR Ebook covers in three different sizes plus PSD image files so you can brand the cover with your name, website address and anything else you'd like.
Yoga For Beginners PLR Ebook Product Rights:[YES] Sell Each Product Individually.
[YES] Sell All The Products As A package.
[YES] Sell Resell Rights.
[YES] Sell Private Label Rights.
[YES] Sell At Online Auctions.
[YES] Sell Away Resell Rights.
[YES] Sell Private Label Rights.
[YES] Offer As A Bonus to a paid product.
[YES] Offer As Subscriber Incentives.
[YES] Alter The Source Documents.
[YES] Alter The Graphics.
[YES] Alter The Sales Page.
[YES] Charge Any Price you Want.
[YES] Add Them To Paid Membership Sites.
[YES] Create BRAND NEW Products or compliations
[YES] Change And Publish The Products Offline
[YES] Put Your Name On The Products As The Author
yoga, yoga for beginners, yoga at home, yoga for flexibility, yoga with adrienne, 10 minute morning yoga, morning yoga for beginners, sarahbethyoga, morning yoga, beginner yoga for anxiety, easy yoga flow, morning yoga stretch, 30 days of yoga, yoga with adriene, total body yoga, free yoga, free yoga videos, yoga for complete beginners, beginners yoga, beginner yoga, yoga for weight loss, yoga workout, yoga for athletes, yoga class, yoga for injuries, hathayoga, hatha, beginner yoga for men, best yoga for injuries, boho beautiful, best online yoga, yoga rehab, boho beautiful beginner yoga, yoga for tight muscles, best yoga to release tension, hip release yoga, yoga for tight hamstrings, best yoga for all levels, asana, best beginner yoga